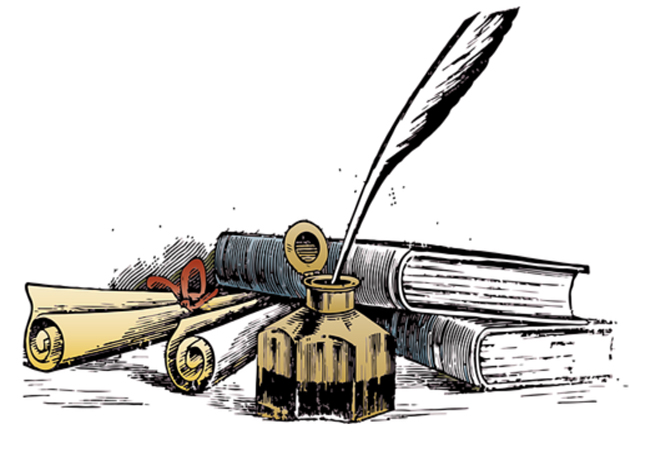 How To Write A Presell
What is a Pre-sell???

To pre-sell a product is one heck of a way to generate income as an affiliate marketer. But there is a right way and a wrong way to do it, we´ll opt for the right way. So, a Pre-Sell is an article that warns the visitor about the product which you are recommending.

You´re not to try and hard-sell the product but to come across as a satisfied customer who is genuinely writing a positive review about the product in question. Pre-sells
are normally between 100-2000 words in length. We are going to write a 500-1000 word pre-sell, but depending on the price of the product, the longer a pre-sell is, the better.

If you are reading this article, chances are that you have no idea what a pre-sell looks
like, my advice is to sign up to a few news letters from a few popular *gurus* to see what they are promoting and how they are doing it.

Whenever a recommendation comes your way print it our an read it, pay attention to the writing style, and the presentation. You can record the ideas that you like for your own personal use. I suggest for your purpose setting up a hotmail account and signing up to a dozen or so news letters. You will receive lots of offers immediately.

A pre-sell is similar to a review but it´s not. Review pages usually include several products, a pre-sell is one page explaining what you think about a particular product- if it works, who can profit from the product and so on.

I suggest that you promote products that you really like yourself, this will help you write a better pre-sell (remember: never, never, never promote an affiliate product, if you are not familiar with the techniques, you will only be frustrated and loose money. I know that I said that you will be using the pre-sell, but at some point we will have to hard sell the product as well. You will see why this is necessary later.

Check out the writing style and take note of what they have done. To earn $4000-5000 with a single pre-sell is not impossible, by generating 90-100 Adword clicks per week you can also earn this kind of income-imagine what you can earn if you had 10 or 15 of them or more. That´s why this method is so great.

Writing the pre-sell
A pre-sell is similar to a good sales letter, it has the same headline, uses the same language, a call to action, and so on. The quality of your per-sell will determine whether you earn $1000 per month with your web page or you sink like a rock. But don´t fret I will break the whole process down to you.

The first thing that you need to do is to write an eye catching "HEADLINE". A good headline is similar to what musicians call a hook line in a song. Your headline should be one that make people read your pre-sell, just like a hook line make people listen to a certain song. Always remember that, if a person is searching for a product by name they are already pre sold to a certain extent and are ready to purchase the product with credit card in hand. But don't try to hard sell the product right off in your headline.

This could turn some of them off because some people want to read a little more about the product, you have to gently prod them with a little more information before buying.

But instead of that we are going to prod a little at the product, question it´s performance, for instance: Affiliate project "so and so " a complete waste of time?? or an affiliate beginners saviour… learn what the shocking truth really is…

Or

Affiliate project "so and so" …can it really catapult you to financial freedom???

Warning…Read this before you buy! It might wreck your life for ever.

The point is that your headline must raise serious doubt in their minds about the product in question. If you appear to be launching a mild attack on the product and the customers sees that, they will become curious and want to read through and check out what you are saying, and the more they read about our pre-sell the better for us.

If you start with a headline that implies that something might be wrong with the product, the customer will want to know what it is that you are implying, and what is wrong with the product.

Keep in mind that a pre-sell is largely about your experience with the product and hopefully you have purchased it. Then what you have to do is wind up telling the customer what it was that finally convinced you to buy the product.

These questions should be answered in your pre-sell.

- Who are you- how long have you been a marketer - Mention any success stories. your area of expertise - You need to build some authority so that they take what you say seriously.

- Why did you purchase- tell them what held you back, why you weren't convinced in the beginning, but don´t hard sell them yet you should be a little negative.

- Tell What happen when you purchased the product- what you liked about it Your first impressions- What you did not like about it- Next:
slowly state why you like the product, at first you were a little bit sceptical but now turning into a believer. At this point you should slowly start to praise the product, remember: before this point you should be a little negative, you were a sceptic but you changed your mind slowly.

- What were the results- if you liked the product and thought it was good then say so. Without telling too much, explain in detail what it was that you did to get the results that you got - Which features of the product did you use - Then slowly start to become more and more excited about the product to a crescendo and then start to explain in detail why you like the product so much.

- Raise some doubt- it was exactly that what I needed- I love it - the product is great whatever… but there was something missing, but you couldn´t quite put your finger on it. To insure that they are still reading by the time they get to your bonus hint at this a paragraphs or two back.

- Introduce your bonus- here you should spend a paragraph or two hard-selling your bonus. You should offer a bonus to anyone purchasing the product via your link. Your bonus complete the product and makes good that which was missing. This is Important.

- Use a call to action- and provide your link. Explain that they must purchase through your link to receive their bonus. Hard sell your bonus give them 2 or 3 reasons why they really need to purchase the product and get the bonus. You can also use a time sensitive bonus, this will help them make up their minds sooner.

What you need to do now is to compare your pre-sell to others and check out how it rates. Check all of the pre-sells that the gurus sent you upon joining their news letter, which you now have in your hot mail account. How does it look? Spend a bit of time on presentation. You should also use sub-headlines and use images of the product which you are promoting.

Take some time and look through the most popular products on ClickBank and check out their sales letters- and see how they market their site. Take notes: These guys are hard selling their products where as you want to soft sell the product and hard sell your bonus this is important. So take notes and learn something from them.

For this technique to be successful you have to read through and copy pre-sells from other marketers and stick to the guidelines above.

Before we leave this section the next thing that you should do is to create a bonus for
your perspective buyers.

Create your bonus
You need to create a bonus that will enhance or add value to your product- if you have any type of training video- an e-product - an "advanced owners manual" would be the default option that you could present in your "pre-sell".

Information products are easy to create but you should also try brain storming to come
up with other ideas. You could for instance offer a web site to the prospective buyer, if you know anyone who does graphics who you can team up with, offer graphics to go along with the web site. Your bonus should be a natural extension of the product and has to fulfil a need for the buyer of the product.

If possible offer 2 or 3 bonuses, this really works great. Some marketers use several bonuses when promoting a product, the alternative would be to create one bonus that will work for practically all of your promotions. You may already own several information products that you can use but never really thought about it. Several successful marketers just copy and paste a single technique they know and send it out with their bonus as part of their email.

If you would like to create a short guide or e-book, I would suggest first doing it in word and then use what I always use which is a free PrimoPDF converter, and make an Adobe Acrobat file out of it. Go to

http://www.primopdf.com

and download a free PDF converter. If you are thinking about doing a video for training purposes or anything technical go to Camtasia Studio at

www.techsmith.com

for a free 30 day trial. Camtasia allows you to record your pc screen and do voiceovers for training videos.

My advice would be to take what you already know from the e-books that you have, personalize it and come up with your own product, brand it and try to explain in your pre-sell how it adds value to the product which you are selling. A good fall back option is an "advanced training guide" for the product you are promoting.

Anyway what you have to do is, write your pre-sell, post it on the internet, drive traffic to your pre-sell through Adword campaigns, make loads of money.

Or send traffic to the vendors website through your hop link from your website and Adwords to earn gobs of money.